Invest in yourself more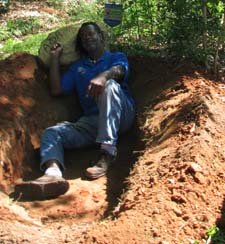 I'm a real-estate investor, I'm Lawery, Dr., Teacher but what are you really producing?
The proof is in the pudding.  Bring us together! LORD, please help me "get over myself".
Two things I have learned from Art's insight. First, is one of capacity. Spend more time, energy and resources developing yourself. If you want to have something to invest in others, you must make sure you have something to give. You can't give what you don't have. If you want developing others to be seen as authentic, you must be able to demonstrate intentional growth yourself. Second, is one of value. If you expect others to invest in you, you must first invest in yourself. Don't expect others to do for you what you are unwilling to do for yourself. High capacity people will only invest or mentor you once they see your intentional development of yourself.
There are three things I do to ensure a proper investment in me will give me a satisfying ROI and will demonstrate appreciation for the investment from others. It includes having the Right Plan, the Right Environment and the Right People.
YOUR inner voice
Right here, Right now.

BLOGGING for A Better WORLD!