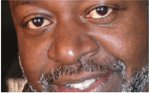 Your Donations Are Appreciated!
If you can live with your conscience so can I.
your-inner-voice.com doesn't go without me or just by me alone.
Have you checked this site out:--- They appear to be success at getting donations. I feel your site is far more spiritual.................perhaps this is the way to go Art - just a thought
Seems like the story of my life, but I know it is going to change. I am going to be very well rewarded for my work. I will be the first to tell you, I don't know anything, but this is how I live my life.
Where are you? From my view, there is only one way to go, but there are so many roads to take! Your donations are needed and appreciated.
"I've made my own breaks in life, I worked my way through college and never once had anything handed to me. I'm not a dishonest person."
I am just driven towards global peace and prosperity at all costs and that is the nature of this ministry/business. That is my passion, feed the people. So that is what I must go through until I am discovered, by people who see what I see and connect.
Your messages on success, inspiration, and motivational material are great what's missing is the message that this web site is reader supported. This site receives no support from ads or other products. Your purchases and/or donations are the income we receive. Would you like to partner with us by providing a monthly donation to help with the support of this web site? No, we are not a not for profit business. However there is a cost to produce the success, inspiration, and motivational material and to operate this web site. If this site has been helpful to you then consider becoming a monthly partner to keep this web site on-line. -- Hope this helps
Being this is a product and service offered by me, for the people, it needs your support to grow or... I thank God for the freedom to be able to exercise that portion of my freedom.
I hope you can see the good, today and tomorrow. This is my job, my business, my life and my stimulus package.
In accordance with your own abilities, invest, share ideas and give suggestions, they will come back to you. I will continue to make it.
Donate to www.your-inner-voice.com! Click here
Join our mailing list! I also invite you to join our mailing list by subscribing! Click to Subscribe!.
Freedom of information is the love for freedom. your-inner-voice.com is my labor of love and I have faith it will bless and inspire you just as much as it has me.
My efforts survives on the Love of God, and donations from persons of all Faiths.
Art Thomas
your-inner-voice.com