More About Art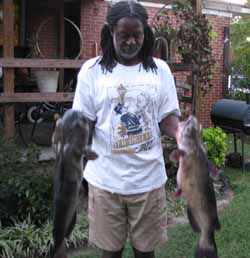 Crazy and enjoying life, which is too short to be without Humor
(((ICU)))
I do not know, but life has shared a wealth of experiences. To the weak I became weak to win the weak and have become all things to all men so by all possible means I might save some.
I write not so I can remember tomorrow, but so I can better understand today. The needs of my loving heart have often gone without and I've learned the cares of life, but following my perception of others, I neglected them. My mind was ignorant, my heart torn and behavior irrational. Like our economy, I fell flat on my face.
Anyone knowing the Christian faith, teachings and the world in which we live, know it's a conscious struggle to find yourself - survival society, within a comfort culture.
How do you create the dream of success for everyone, everywhere?
Welcome All!
What enemy is greater than me?
Art describes himself as an awardless winning Author, Publisher, Writer, MLM, Networker, Blogger, Spiritual leader and follower, with just fewer than 300,000,000 books and articles not sold, give or take one or two. He almost had us fooled!
A servant above all, my experiences and teachers have been and still are life itself.
Out with the old and in with the new, an ambassador (espeically from the African-American prospective) for "Self-Help" to attain world peace and harmony. I work to be "an" example and join the ranks of like-minded individuals.
Such an off-the-cuff ethos takes maturity, experience and confidence.
Discipline, I am pretty hard on myself. Early on, I was surrounded by people I consider the same and I thank God for them, including my parents. It has taught me that most of the material on "drama and relationships" create more drama than it ever resolves.
Short, sweet and to the point, my spoken words often give me and others the wrong idea.
I have grown to realize it's not really about me. It's about what I can do to to help others. It's All About People, if you want to make a decent living, the more you can do for others, well just maybe the more will come to you? That's my work. I have a passion for people and a heart of love for all things in nature. If I had the money, we would all be rich.
I may not have the money, but I do have some knowledge and am willing to share. Check out SBI
This website thing is amazing to me! It has been the greatest avenue, venture, therapy, education, home away from home and a means to improve my quality of life and tobuild good healthy relationships. Hence, my theme: Inspiration, Spirituality and Income - Prosperity. I think those are the keys to a good life. I do my best at providing that on your inner voice.com. What a team...Art and your inner voice.
Who said, It was going to be easy? If He brings you to it - He will bring you through it. Amateurs built the ark, professionals built the Titanic!
"Storybook happiness involves every form of pleasant thumb-twiddling; true happiness involves the full use of one's powers and talents." -- > John W. Gardner
Thank you, good luck and God bless!
(((your inner voice.com)))
Mission Statement your-inner-voice.com