RETIREMENT LIES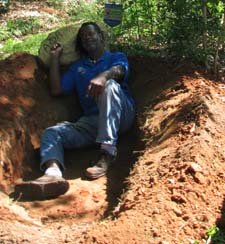 I'm retired. What does that mean?
Lie #2 I'm so happy I don't have to go to work anymore. No more punching the clock. I can get up and go when I want. Go where if you're broke?
Increasing number of people stopping work well before retirement age or time served, by choice and disability...
We tell them to ourselves and this is proof, why?
I'm saving... If you weren't saving before retirement, you sure can't save afterwards. For what would you be saving...
Money is safe in my bank account. What about inflation? Inflation will drain your bank account quickly and without you ever knowing it. 
Does it mean you are retired from living life? Our false beliefs about money stunts our growth and keeps us poor. 
(((your inner voice.com)))
YOUR inner voice
Right here, Right now.

BLOGGING for A Better WORLD!