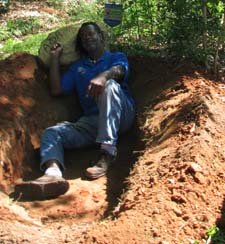 pulling your own tooth
Need kicking misery to another level?
Now, this is a real comedian! I've had a few toothaches to make me think about doing it, but thoughts of the pain won out. At about age12 or 13 I did it with my baby teeth and immediately fainted, so I couldn't do this again. This video confirms what I was thinking. The metallic clicks, baby crying, daddy don't do it. Did his wife say, 
let's pray?
This man is a better man than me.... here goes... 
(((your inner voice.com)))

YOUR inner voice
Right here, Right now.

BLOGGING for A Better WORLD!