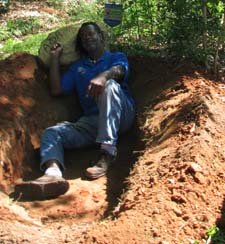 Top 100 Genealogy Sites
We are a group of librarians and educators who are curating and creating the best educational resources for kids on the web. Our next piece is a series of lesson plans using genealogy as a way to teach students about history. In doing research for this project, I came across your site and found it useful. Thank you. POC: Sarah Brian.

Top 100 Genealogy Sites http://www.genealogyintime.com/articles/top-100-genealogy-websites-of-2015-page01.html
Resources for Military Families http://www.findmypast.com/articles/anzac-day-stories/resources-search-military-records
Genealogy and the Law https://www.justgreatlawyers.com/genealogy-and-the-law

https://billiongraves.com/ A Beginner's Guide to Building a Family Tree Online

https://www.retailmenot.com/blog/how-to-start-your-family-tree-online.html
Military Indexes http://www.militaryindexes.com/
(((your inner voice.com)))

YOUR inner voice
Right here, Right now.

BLOGGING for A Better WORLD!