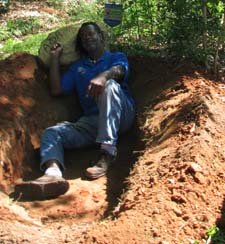 Settled and Unsettled People
Do you know the difference and why?
Throughout the history of human beings this argument has ensued, with no positive result.
There are those refusing to change and those pushing change, with neither wanting to be forced to live with the other. But the question is , Where will you live if you were able to resolve this argument and would it be any different than the argument?
Would would any people rather spend valuable time arguing than to spend it working to coexist? Why would we want to spend valuable time finding more reasons to divide ourselves than time spent finding reasons to come together? What good does it do to be at war with your neighbors than to be at peace? Why are we so stubborn like this when we know how short life is?
(((your inner voice.com)))
YOUR inner voice
Right here, Right now.

BLOGGING for A Better WORLD!