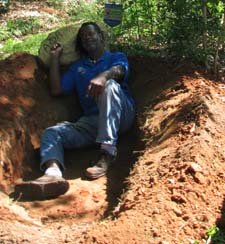 Atomy Hemo-HIM moment?
What does it feel like?
Immunity enhancement (Proven through numerous tests) promote health, improve the defense mechanisms of the body, and enhance longevity.
HemoHIM (a new herbal preparation of three edible herbs: Angelica gigas Nakai, Cnidium officinale Makino, and Paeonia japonica Miyabe) was developed to protect immune, hematopoietic, and self-renewal tissues against radiation.

More Hemo info: HemoHIM - Atomy USA

Atomy, Lee Davis, Sharing his Hemo HIM moment.
Immunomodulatory and Antidiabetic Effects of a New Herbal ...
More Hemo info: HemoHIM - Atomy USA
(((your inner voice.com)))
YOUR inner voice
Right here, Right now.

BLOGGING for A Better WORLD!