Directory of Churches
Is your church here, Why not?
Educate, train, raise awareness and income for All. See how this all started, click here .
Churches are a major part of culture exChange. We must recreate the way we do business. "Lift Up" somebody, anybody, everybody and let the world know.
Share it, post here. Pride.
Above and beyond!
Art
Am I supposed to get Donations? Life Coach!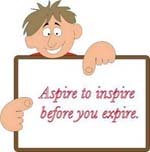 National Missions
Heritage Cathedral International Ministries, East Hartford, Connecticut
---
Greater Mt. Pleasant Baptist Church, Hapeville, GA
Pleasant Grove Baptist Church, Hawkinsville, GA
New Covenant Christian Ministries, Lithonia, GA
All Things Are Possible Ministries, Macon, Georgia
Destiny-Driven Deliverance Church International, Macon, GA
Ebenezer Baptist Church, Macon, GA
First Baptist Church of Christ, Macon, GA
Newbirth Missionary Baptist Church, Macon, GA
New Life Christian Center Macon, Georgia
Outreach Mission Church of God, Macon, GA
Word of Life Empowerment Center, Macon, GA
Church On The Move, Milledgeville, GA
Community Church of Milledgeville, GA
Flipper Chapel AME Church, Milledgeville, GA
Shiloh Baptist Church, Milledgeville, GA
The Solomon Life Center Ministries, Riverdale, GA
New Zion Christian Center Suwanee, Georgia
First Nazareth Missionary Baptist Church, Savannah, Georgia
First Tabernacle Missionary Baptist Church, Savannah, Georgia
Temple of Glory Community Church • Savannah, Georgia
Walking by Faith Christian Fellowship, Smyrna, GA
---
The Homeless Fund Church, Columbus, Indiana
---
Bet-Yeshurun-Messianic-Assembly, Berkley, MI
---
Community Baptist Church Henderson, Nevada
Greater Evergreen Missionary Baptist Church, Las Vegas, Nevada
---
Center for Spiritual Living Boston Teaching Chapter
---
Gethsemane Baptist Church, Hollis, New York
Heart Of God Fellowship Church, Owego, New York
---
Waters of Shiloh, Cleveland, Ohio
---
Freedom City Church of New Life, Philadelphia, Pennsylvania
---
Hosanna Family Church of Pawtucket, Pawtucket, Rhode Island
---
Little Rock Holiness Church, Cottageville, South Carolina
---
Pentecostal Fellowship Church, Smithville, Tennessee
---
Rejoice Church Rejoice, Austin, Texas
TD Jakes Ministries, Dallas, Texas
Lakewood Church, Houston, Texas
New Beginnings In Christ, Inc., Houston, Texas
The New Mt Calvary Missionary Baptist Church, Houston, Texas
Impact Outreach Ministries, Inc., Lufkin, Texas
New Seasons Cathedral, Lufkin, Texas
Global Missions
Coast For Christ Baptist Ministries -- Accra, Ghana, West Africa.
Revival Flames Bible Church International, Accra, Ghana, West Africa
Divine Order Global Empowerment Ministtries, ELDORET, RIFT VALLEY, Kenya, Africa
New Hope Victory Center, Monrovia, Liberia
Christian Healers' Assembly Inc., Ipaja Lagos Nigeria
Word and Fire Apostolic Ministry, Olodi Apapa, Lagos, Nigeria
---
St. Mary's Jacobite Syrian Orthodox Cathedral, Bangalore, India
Divine Bible Church, Nellore, India
Faith Ministries, Machilipatnam, Andhra Pradesh, India
India Village Care Ministries, Rajapalayam, Tamilnadu, India
Indian Baptist Church and Christ Association For Social Awareness, Samalkot, Andra Pradesh, India
---
Charismatic Gospel Church Perugia, Italy
---
Holy Wish Ministry, Sahiwal, Punjab, Pakistan
Question What is the most segregated hour of the week? Scroll to the bottom to see if you agree.
Answer: Church Hour :-)