Divine Bible Church
The most powerful Dear SANTA LETTER I ever received--Art
Serving the Lord among Tribes and in the middle of jungles. Here are the kind of people with whom I work.
UPDATED: MON. MAY 9, 2011--- Dear Brother Art, we are crying for our daughter, she is not geting either cure or die no sleep at night and till now nobady help us for her tratment this is our last try alongh with prayers please forward your friends with Lots of Prayers, A Child Needs Help.com
UPDATED: Tues., DEC. 28, 2010---Rev. Kallu update on daughter's Nephritic Syndrome.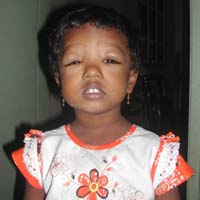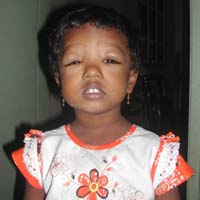 Dear Beloved Brother Art, this is my humble request that my daughter's condition is not good could you kindly forward my mail to our members to pray for my daughter for the last one year she has been suffering Nephritic Syndrome Now the condition is critical., she is on the death Bed. as a servant of God i beg you kindly see my daughter's face and do something for her. we are praying that if we got any assistance we will bring our daughter to Chennai which is Metro city and start the treatment, With Love & Prayers
UPDATED: FRI., DEC. 17, 2010---The most powerful Dear SANTA LETTER I have ever received: "Dear beloved, Art and readers, yes I am Rev. Kallu from India thank you very much for joining me in this team you know pretty well about a rural pastors church income, my heart desire is to equip more pastors, feed the orphans, the aged, the crippled and many more. Let us work and pray together for our success?" - Rev. Kallu
Rev Kallu is my "Project Team Builder Partner". If you do nothing else, "HELP US, HELP OURSELVES BY JOINING US". Click here and sign up! Obligation FREE! No Money! Click here and sign up!
Rev. Kallu Sekhar
Divine Bible Church
25/2/1300, A.K.Nagar Street
Nellore, India
91-9397905189
Email Divine Bible Church

Nellore Town is situated on the south bank of Pennar River. It lies in the southern part of the Andhra Pradesh State. It is at a distance of 173-km from Chennai and is the headquarters of the district. Flamingo Festival is celebrated in this district's famous bird sanctuary.
Nellore people love Nellore for many reasons, one of them being culture and nature of people. The Nellore Telugu is unique with its accent usually used for comedy in the movies, Nelloreans love the Nellore Telugu, its so homely and natural. Though many criticize the Nellore accent, almost every one like Nelloreans for their lavishness and broad minded nature. Most of the Nelloreans are Happy-go-lucky and take-it-easy types, however there are enough of them who are highly ambitious and hard working and make Nellore a much spoken about place. Nelloreans in general are respected in other places and Reddies in particular are especially called Nellore Reddies amongst the Reddies in the state.
There are many places of historical importance, the Ranganayakula Temple on the bank of the river Penna, the Udayagiri Fort, the Narasimha Konda, Penchala kona, Venkatagiri Fort, Mypadu beach, the Krishnapatnam port etc.
Posted: 10 Aug 06