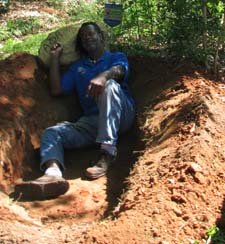 Helping A Black Man, why so Hard?
Why is this noble task, natural thing to do so hard when it comes to a Black man?

Especially, when it comes to Black men helping Black men, it's very hard to help a brother, why? No, matter how in need or dire the situation, nobody, especially Black people wants to help a Black man, why?
It's not his business?
He doesn't own the property?
He thinks he's one of them?
Scared to help or fear he doesn't need help?
No money, too old, no education, not college material?
He doesn't go to church?
He's somebody else's man?
Call the police?
(((your inner voice.com)))

Continue reading "Stealing Content"

YOUR inner voice
Right here, Right now.

BLOGGING for A Better WORLD!