iN tHE nAME oF jESUS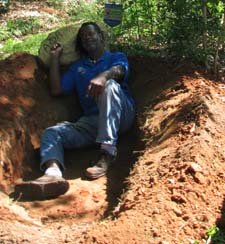 Who most often says that?
After all your atrocities, running through the woods with sheets on, indian wars, slavery... Tracking down human beings like you track down animals...
Many of You actually think Jesus Christ gave you permission, crated you to be superior, a superior human being, how is that?
How can you ask for grace and mercy, especially when you refuse to understand, keep denying,,, IN THE NAME OF JESUS?
(((YOUR INNER VOICE.COM)))
nIGERS? REGGIN, spell it backwards!
YOUR inner voice
Right here, Right now.

BLOGGING for A Better WORLD!