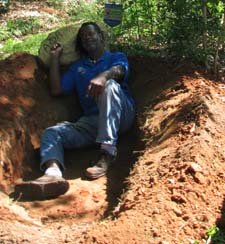 The Natural Cycle of Life
Is it anything to do with things like investment, economy, dreams...? No, the cycle of life is very simple and already laid out.
How soon we forget? There's mommy, daddy and children. Not one of us have the exact same features and that makes us all the individuals we are. However, there are those to whom we've given power to create ways to use our differences against us, making it look like for us.
 (((your inner voice.com)))
Continue reading "Two Women Cannot Live Together"

YOUR inner voice
Right here, Right now.

BLOGGING for A Better WORLD!