Out-of-Work Victims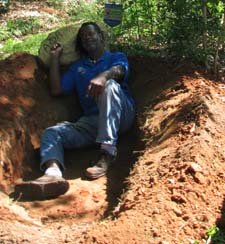 Down-and-out men lured to death by bogus job offers posted on Craigslist by a self-styled street preacher and a teenager, 16 at the time of the crimes.
The promise of a job on a farm was used to lure them into robberies. Three men killed, and a fourth wounded.
"Thank you again, God, for saving me from that beast, a troubled childhood, physical abuse, depression, alcohol abuse, low self-esteem and a feeling of isolations were all excuses for the worst of the worst.
Stabbing a woman more than a hundred times and then cutting off her hands. So what good does it do to cut off her hands?
Pleading guilty to avoid execution!
 (((your inner voice.com)))
Rising SCAMS and COLLAPSING ECONOMY
YOUR inner voice
Right here, Right now.

BLOGGING for A Better WORLD!