Setting your Own Standards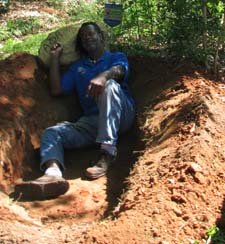 What's my purpose here? How well do I perform my tasks? Do I need the approval of others? It's so easy to get off track and even possible to be thrown off track.
Our purpose in life is a work in progress and important you understand that as much as possible. Many of us throw in the towel at retirement, but if you really understand life, there's no such thing.
If you're going to assume anything, assume responsibility. Without your own standards the world will set them for you.
(((your inner voice.com))))
Continue reading "It's NOt Where I Can See"
YOUR inner voice
Right here, Right now.

BLOGGING for A Better WORLD!