To Be A Problem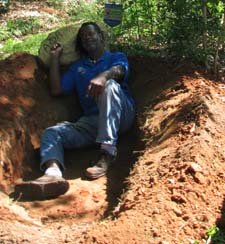 The Problem of the 21st Century?
To be or not to be, are the problems of the 21st century what they say they are or are they still what they used to be?
How does it feel to be a problem, how and why does my problem go on so long? They say, if a problem persist too long, then it's time to stand back and choose a new strategy, but why do we choose to dwell on this problem?
What's in your hand?
A strange experience. As I am the problem, does my problem lie within the individual?
(((your inner voice.com)))
 Continue reading "What Does Interracial Mean"
YOUR inner voice
Right here, Right now.

BLOGGING for A Better WORLD!