How prepared are you?re you prepared
by Yaahuwa Melchisedec
(Brockton, Mass USA)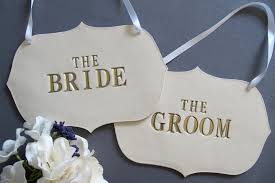 The people that are involved in a relationship will some day plan and prepare for their special day with much time,effort, decision making and a whole lot of money goes into preparation for their Wedding Day. Such as setting a date, choosing specific locations for the ceremony and reception, picking out rings, invitations, catering, and the list goes on and on. Eventually comes the decision of where to spend their honeymoon. Vegas, Jamaica, Hawaii, Dubai, or somewhere locally.

But with all of this preparation, how much preparation (if any) goes into... THE MARRIAGE as opposed to THE WEDDING? Because when all of the glitz and glamour of taking pictures in fancy clothes, expensive jewelry and enjoying fine dining is all said and done, most couples are in big debt up to their eyeballs. And then the real fun begins.

Prepare for the days and nights when someone forgot to pay the electric bill,
spent half of the monthly mortgage payment on something that could have waited til after Christmas (like a flat screen t.v.). Prepare for when one gets sick or injured and may need assistance with bathing or needing their backside cleaned, or cannot feed themselves. Prepare for an unexpected pregnancy when someone was just getting their CAREER up and running or just started a new BUSINESS. Can you handle it? Or do you think you'll run? Well one thing is for sure, somebody will get to see what their "other half" is truly made of.

Prepare yourself for not only what you're getting yourself into, but who you're getting mixed up with. Are they worth it? Are they really TRUSTWORTHY AND DEPENDABLE? RESPONSIBLE? Does he or she RESPECT you?

Look in the mirror and ask the same questions of yourself.

Be prepared. Marriage can be a Rollercoaster Of Love. Full of laughter and fulfillment. And it can be full of some knockdown-drag out fights and get really nasty. It's all up to the 2 involved.

Prepare yourselves.