the inheritance as your reward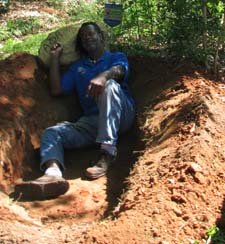 what keeps you from being ineffective or unfruitful?
Who believes this bullshit and what good is believing when you don't act? 
For this very reason, make every effort to supplement your faith with virtue, and virtue with knowledge, and knowledge with self-control, and self-control with steadfastness, and steadfastness with godliness, and godliness with brotherly affection, and brotherly affection with love. For if these qualities are yours and are increasing, they keep you from being ineffective or unfruitful.
These are qualities which are yours.
(((your inner voice.com)))
Continue reading "Your Best Protection"
YOUR inner voice
Right here, Right now.

BLOGGING for A Better WORLD!