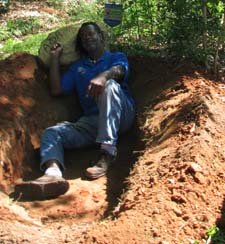 Seeing For Yourself?
What good does it do to do all this communications. What happened to learning from others, does it really work? Does curiosity make you successful?
How does a hard head makes for a soft behind, is that a sometimes it does and sometimes it doesn't, if you survive it.
Why must we learn the hard way? So, what does that tell you about us? How was it before White folk? Make sure you lock your doors.
The shit you do when you're young, not thinking, I don't know why? Is it the same today? Curiosity killed the cat!
You must listen to yourself and accept nobody else understands.
(((your inner voice.com)))
Is there an "o" in metamorphosis? Continue reading "metamorphisis"
YOUR inner voice
Right here, Right now.

BLOGGING for A Better WORLD!