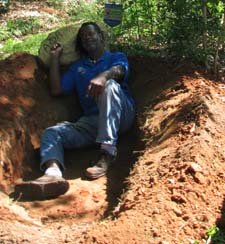 What is a Solopreneur?

Transform your business with Art, get the tool and information needed all for one great price, because nobody likes surprise or bad surprises anyway.
The first I heard of this term was back a couple of years ago, as SBI rebranded its self to something called Solobuild It.  As I researched this term, I thought they must know I am here, this is exactly what I enjoy doing but had no words to describe, no words I thought anyone else would understand anyway.
There is no "one man business", so how is this solo build it thing possible? One dictionary defines Solopreneur as: An entrepreneur who works alone, "solo," running their business single-handedly. They might have contractors for hire, yet have full responsibility for the running of their business.
The typical solopreneur is easily tempted to become a work-a-holic, not feeling their work is ever done! They do the administrative tasks, marketing, customer service and service delivery typically by themselves.

Join Art in making a quick $10,000

YOUR inner voice
Right here, Right now.

BLOGGING for A Better WORLD!