Writer's Guilt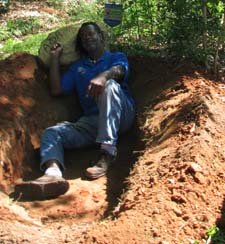 Am I guilty?
There's certain amount of responsibility and accountability that comes along with writing. And above all of that, it's up to the interpretation of the reader.
Of all it's attributes, accolades and the ability to inform, writing is a very emotionally draining skill. Is that why writing is so therapeutic?
Writer's Guilt, ever felt guilty from some of the stuff you've written? There's good reason for delete, erasers..., but they do not erase the facts.
I stole, I paraphrased..., how do you avoid the learning curve? Writer's write from their experiences with others so where does originality start? Is it new or just new to you?
My Adventures in Awkwardness, how much do you reveal?
I'm feeling very guilty, haven't written anything lately?
And the biggest guilt trip of all is "I was wrong". Which cam first?
(((your inner vocie.com)))
A woman who calls all the shots
The Chicken or the egg?
YOUR inner voice
Right here, Right now.

BLOGGING for A Better WORLD!
What do like minded-people have in common?
More Articles...


The Living Energy of Dead Gangsters Not rated yet
Dead Gangsters THE THOUGHT CAME TO ME A LITTLE WHILE AGO, OF GANGLAND KILLINGS THAT TOOK PLACE DURING THE "PROHIBITION ERA" IN CITIES SUCH AS: NEW YORK, …