A Day of Southern Hospitality
by Renenet Sekhmet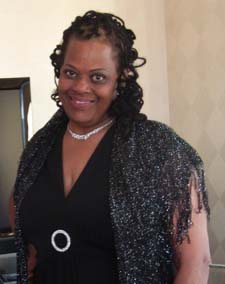 A Day of Southern Hospitality
On 11/11/12, I wonder How can the sound of water be missed, will wonder ever cease?As much as I enjoy and love watching the beauty of nature, it does not compare to Nubian man.
It does not matter where I travel, I am blessed with meeting great people, as business continue to put profit over people. I know my disabilities limits me from socializing with certain groups of people and today I was blessed; I meet a team of respectful, courteous, wonderful young Nubians.
When the Gulf Coast Flash, a professional basketball team from Gulfport, MS, finished their games on Saturday night, their coach knew the team's bus brokekdown along with the hotel staff, Extended Stay of America. Why wasn't a bus available to the team to return to Mississippi by check out at 11 AM on Sunday as planned is till a mystery to the team; however the bus was coming.
Why would a professional basketball team have to wait in a hotel lobby after spending their money on rooms the previous night when their bus breaks down? Why not offer at least a room for them to use while they wait - money?
Checked out and kicked out of the lobby at 6 PM literally asked to leave, still no bus. Coach, were you thinking; what about their families, jobs, additional distance some have to travel home to Louisiana and Tennessee once arriving in Mississippi, what happened to communication? I enjoyed spending time talking with the team, I understood the frustration in Jordan Payne's voice as we talked about teammates missing quality time with their children - waiting.
I admire(d) how positive they were despite the long day and discomfort spending time in a hotel lobby. I thought about how often mishaps can affect children and wives, and how often women jump to the wrong conclusion when man do not come home around the time expected.
Armed with the gift of gab and need to transport items which team members were helpful, I told them about YIV. After explaining my spirituality, I asked a few of them how, what I could write that would not be offense to Southern Christians. To my surprise by the looks on their faces and hands scratching heads, they understood my dilemma.
I thank All of you for your time, especially Roshaud Hamilton for telling to be continue to be myself and write my truth – I will. Blessings! Hotep, Renenet