Real Discussion Real People
Read others and Share yOurs... A Heart warming search for TRUTH!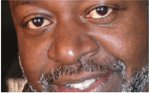 We have been doing things backwards for quite sometime now, when are YOU going to straighten up?
REALLY FUNNY!!! Some think we can do it without change...lol. Then there are those who think everybody else ought to change, except them? Well, where in the hell is the change. Funny!!
What's the cure for cheating? You're only cheating yourself. How do you know when you are cheating? How do you know when you are being cheated? One good hearted wife cheated on her husband for twenty years. Twenty long years went by before he learned his wife was not wheel chair bound!
You ask, what does it take for one spouse to kill another without a shot being fired? What does it take for one people to kill another?
Communication, are you missing the important things in your relationship? Is love really as blind as some say? All we want is to STOP DOING THINGS BACKWARDS? Aren't we defeating our own purpose? Why not hire the best man for the job? Then, why put up all the stupid signs - equal opportunity employer? Do you know how ignorant that makes us all "oolk". If you must say it, then you already know.
Is that reverse psychology or what? How do you know when someone is telling the truth or being pressured into telling a lie? Are you on drugs? Most would answer no, but I would beg to differ. Most Americans are not healthy. Can you have a healthy mind without a healthy body? What about the reverse? Before you can hire an American, you must first concern yourself with gender, race, legality, religion...before you ever know if they can do the job?
The black market works more effective and efficient, but one legal and the other illegal,,,though they work exactly the same way. Why not the most effective and efficient? Why not at least recognize we have both, instead of fighting...A whole different attitude....And these are the kind of people we have running our country whether you like it or not,,,They just do not give-a-damn. All they care about is themselves. Time to show some love to everybody.
We are tired of working for nothing, except less jobs and more sorry ass excuses. The craziest thing about this is, people with jobs are telling people without jobs they can find one, if they want? We are creating less jobs and getting more people, but you can find a good job if you want?
You might can start a business, but not a job and your chances are getting slimmer all the time. What about our future or do you give-a-damn? Okay, is it just your future about which you are concerned? That's funny,,,now we are right back to the original problem, sla....
Description: Real Discussion, Real People (((your inner voice.com)))


To see from where I'm coming CLICK HERE
This group is open to anyone who wants to talk about something, but afraid of what people might do, think or SAY about them.
Join me with my differences for real change, NOW. People are going to talk about you no matter how good or bad you are. If they are saying nothing about you, does that make you good or any better.
See they already know how stupid you are. Let them think it and show them different, knowing we're not. Why would you want to keep us in the dark?
You probably liked slavery, the Indian Wars and you probably have less backbone than a "jelly fish", not to mention smarts.
Is it smart to be caught in a lie? How can you fight a war when all the leaders are lying? All the people for which you are fighting, care less. They are so confused they do not even know in what wars we're fighting much less who? But we love our soldiers.
Thank you for bringing it up. Are you worried about hurting people's feelings due to the nature of the subject or you think they do not think like you. really funnn! Are you affraid to be free, young, old, stupid,,,making good discussion or are you affraid Big Brother is watching and you may do something for which he may not approve. Yet, you think we live in such a free country...see how funny, how backwards?
This is a safe, non-judgmental atmosphere where people can maturely discuss any issues.
You may not like the answer but you will benefit from, subject, or random thoughts they don't mine putting out there and want positive feed-back. With this in mind, be sure to stay open minded, respectful, and have fun learning from each other as you form your opinions on the topics in this group. I encourage you all to post whatever you would like to talk about. And be honest! Create your own topic for discussion! When you find something GOOD, come here and share it.
"As iron sharpens iron, so does man sharpen man."
Spread Love
Spread love everywhere you go:
first of all in your own house.
Give love to your children,
to your wife or husband,
to a next door neighbor . . .
Let no one ever come to you
without leaving better and happier.
Be the living expression of God's kindness;
kindness in your face,
kindness in your eyes,
kindness in your smile,
kindness in your warm greeting. - Mother Teresa of Calcutta
My prayer: May your life overflow with knowledge and full insight to determine what is best. "From the bottom up."
Real Discussion Real People (((your inner voice.com))).
YOUR inner voice
Right here, Right now.

BLOGGING for A Better WORLD!
What do like minded-people have in common?
More Articles...