~Sisterly Friendship~...
by Margrett Dawson Wallace
(Pelham, Georgia USA)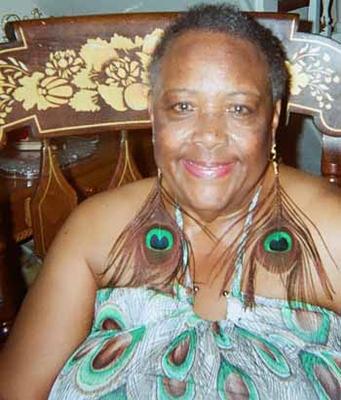 Peacock earrings
~Sisterly Friendship~…

"There's a special kind of freedom sisters enjoy. Freedom to share innermost thoughts, to ask a favor, to show their true feelings/passions of sewing. The freedom to simply be themselves."

Thank you Juanita for my lovely one-of-a kind "Peacock" earrings you made for me…I will always feel sisterly love, we have, as I proudly wear them.

Your God given talent shows in your work-designs of your inner-heart and you demonstrate daily…"May my work speak for me?" Nita's Seamstress Shop.

Love and respect you in our "Sisterly Friendship" forever.

…for we shall never live this life again…

Join in and write your own page! It's easy to do. How? Simply click here to return to (((YIV))) Real Discussion Real People.
YOUR inner voice
Right here, Right now.

BLOGGING for A Better WORLD!
What do like minded-people have in common?
More Articles...