R U a Victim?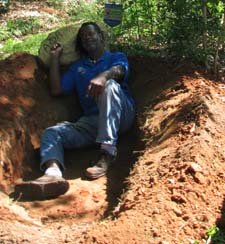 Clean it up!
Drowning in your own tears and pain is insane. A person who doesn't truly believe in love is truly suffering.
It's time to have a falling out with self? Clean it up! Because you're beginning to question your own sanity --You are experiencing emotional manipulation. ... An emotional manipulator is a great victim. There is no use in being honest with an emotional manipulator.
YOUR WRITING MUST STAND ON YOUR OWN ENTIRELY AND COMPLETELY?
No guts no glory! Are you a victim of your own bullshit?
Believe in LOVE. We're either victims or victors, that is if you survived.
Act like it and listen to the Victim of your own existence.
(((your inner voice.com)))

YOUR inner voice
Right here, Right now.

BLOGGING for A Better WORLD!