A Spring Journey
by Renenet Sekemet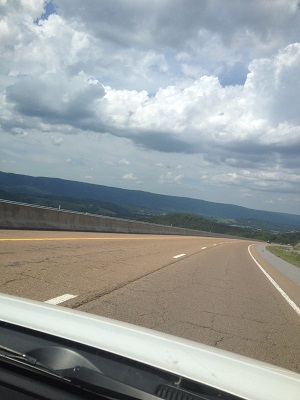 Great Smoky Mountains, Cherokee, NC, Chief John Ross
One Nation Under God, In God We Trust, was born using lies, deceit, Chaos, confusion, violence.
Were they discreet with their words, why use religion and education to destroy nations?
Discreet only when required to survive while, at the same time, stealing land from their instructors on survival in their new land.
USA where the majority rules? The "Majority" did not agree or sign the agreement to move to the new territory Oklahoma; however, in this case the minority won finally sending the Cherokee people off in Tears, starting the "Trail of Tear."
You can read about
Chief John Ross
, 1828-1866, who was 1/8 Cherokee and 7/8 Scottish. He was the Chief at the time when yOur "One Nation Under God" decide to move the Cherokee nation...
It was time to Taking Time to smell the scent of Spring!
A ride through the beautiful Smoky mountains sparks immediate Oneness. The breathtaking scenery is beyond words, timeless within TMH. Man can not move what TMH creates only build roads around or through the massive stone.
I wondered how often the fog was misinterpreted, did the settlers think the fog was smoke signals and prepared for war/violence, slaughtering the first native Americans in sight? The scenery help shut out these thoughts but not the energy left behind from the many tears.
Cherokee, North Carolina where many go to the Casino by the bus/car load. A money maker for the descendants of The Movers. There's a small village where some Chiefs used to dance but the Chiefs were forced off the street the 2nd week of May 2015. Why? Because of money, they now want the Chiefs licensed (feed the Man's pocket first), One Nation Under God?
There was no HIStory there for me or any I care to share. Why contribute to the problem? How can anyone shutout the Trail of Tear?
Educators and religious leaders continue to contribute to the problem that "One Nation Under God" created. When will we demand changes to make sure yOur Human rights will not be compromised by educator or religious leaders.
Why would a religious leader or educator tell anyone to be humble? Which part of the definition of humble need one be, which one fits you? Is TMH humble in his creations? No! Selfish People demand others to be humble or else there is consequence, especially those financially secure. It started long ago in England, continued while building USA, and continues today through education and religion.
When you are truly true to Self, there is no need to expect anyone to be humble. TMH is unconditional Love , there are NO consequences for yOur actions. Who Defines You, do you Love Self? When others are allowed to define you, there's usually some type of consequence when not humble - wo/man controlled.
Jesus Christ WAS NOT humble; it is why he was crucified by wealthy Hebrews!
Crystals do
Help
to get back in touch with Self, yOur Higher Consciousness (((YIV))).
Hotep, love, light!
One Spring Day
My Higher Consciousness