An Angel Blessing
by Renenet Sekhmet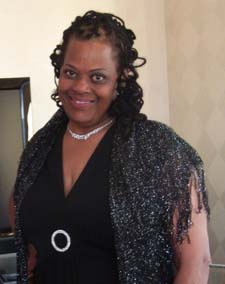 There are no limits to blessings of nature.
When we have a love for nature, she always returns her love with blessings.
The flower in the picture was a gift from a friend. It was a twig when he planted it. I enjoyed talking to my Angel Trumpet, feeding it and seeing him grow with the rest of the new life of the vegetation in my backyard.
When we caress nature, we generate a healing energy that flows throughout our environment. Crystals come from earth; you can utilize the ones that will not solve from water in your gardens.
Know the energy we create through our love and caresses with nature are the beginning of the changes needed and required to change our environments. Will you make a conscious effort to change your environment, at the least try?
Giver of Life
My Higher Consciousness
Join in and write your own page! It's easy to do. How? Simply click here to return to (((YIV))) Real Discussion Real People.
YOUR inner voice
Right here, Right now.

BLOGGING for A Better WORLD!
What do like minded-people have in common?
More Articles...