Afraid to Take Action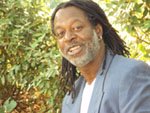 Mere mortals, Leadership that inspires
Some say, the only way to get something is to take it.
As I started this project, I had not a clue. Who am I, death threats...pressure, stress, money all were great concerns to me. I was cocked and loaded. All I knew is that I was compelled to speak for a people, whose voice is not normally heard. My motivation was and still is, "how can you blame them or can they understand if you "never communicate"? Now, it's a breeze and I would take nothing for it...humm - A Life Coach
Mere mortals, Yes, because I do not know which action I ought to take. And it's even harder when you are surrounded by people who fear. Wrong priorities, we have chosen not to deal with the problems we should, now I'm even more unsure. Everybody has an opinion but nothing good is getting done. This A Life full of Danger and Deceit
Today, I vow to do something new: To let the Spirit take the reins in my life and show me the way to go. The subject for today is: The Importance of Taking Action.
If you feel you are always able to take appropriate action at the appropriate time and place, and feel you have absolutely no fears holding you back, please skip this section; but if you are like the rest of us mere mortals, please remember, courage is not a matter of losing your fear, courage comes from taking charge of your life.
What's mine to do? Unless you take the proverbial Leap of Faith, "the odds of making a profound difference are pretty low." Take It One Step at a Time and go get what you need - Prosper From Your Passions. Only You know the solution to your problems.
Listen to the wisdom from your heart. We do not trust ourselves. Trust it and learn not to be afraid. ... Positive action: "Just do it", "Get-R-Done".
When all is said and done, check your work, not for perfection, but completion.
Leadership that inspires, pass it on.
This message has got to get through! Join the ranks of those who enjoy the view from the other side. "I can".
(((your inner voice.com)))