Fried Chicken Filets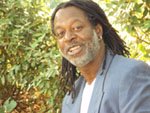 This old fried chicken recipe, Try it, you just might like it.
1 boneless, skinless chicken breast
1/4 cup pickle juice (sour dill is my favorite)
Optional: 1 teaspoon Tabasco
1 egg
1/4 cup milk
1/2 cup flour
1 tablespoon powdered sugar
1/2 teaspoon paprika
1/2 teaspoon salt
1/4 teaspoon black pepper
1/4 teaspoon garlic powder
1/4 teaspoon celery salt
1/4 teaspoon dried basil
Optional: up to 1/2 teaspoon cayenne pepper for a spicy sandwich Oil for frying (about a cup)
2 toasted hamburger buns
4 dill pickle slices
Place the chicken between two pieces of plastic wrap and pound gently with the flat side of a meat tenderizer until it's about 1/2-inch thick all around. Cut the chicken into two even pieces, and place in a bowl.
Pour pickle juice over chicken and marinate for 30 minutes to an hour. Add a teaspoon of Tabasco for a spicy sandwich.
Beat the egg with the milk in a bowl. Combine the flour, sugar, and spices in another bowl.
Dip the chicken pieces into egg, coating both sides, then coat in flour.
Heat the oil in a skillet until it's 345 to 350 degrees. Fry the chicken for about two minutes on each side, or until golden and cooked through. Blot with paper towels and serve on toasted buns with pickle slices.
Good ole fried chicken.
(((your inner voice.com