Life and Finances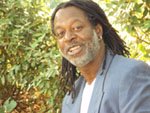 What kind of society is this? Do you know my needs, then how should I know yours?
My life is great, but my finances are "fucked up". How do I fix that? Why do I feel as though I am denied?
Benefits, money angels, financial blessings, dead end jobs, government assistance, I can always hear what's forsale, but I'm hard pressed to hear how to better my finances. Why is that?
Everybody is receiving, but who's giving? Wonderful deals, but what must I do to get them? They need me and I need them, but how do we know the time? How am I suppose to pay my bills? How do you tell them to hold on until? Are you forcing me into crime?
To limit me is a blunder. Why must I even think about it? Is this a civilization or not? Are my needs any different? Is this not universal love? What is a society all about?
They all have what I need, but request what I don't have to get it. Where is my key?
Why must I stand out to get what every human need? How can you be a productive person in a non-productive society? Favorites.
The world needs to hear what you have to say, but where are my rewards? Words have meaning and nature is exact.
You can think about things and see, we are just as wrong as can Beah
She said, you might not become a millionaire, but "you will win". Perseverance
(((your inner voice.com)))