Your Mama-a Hooker or Whore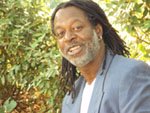 If so, what should you do?
I read an article talking about how bad this situation is and would be. That the parents are a disgrace and all young girls and children should be educated against such a thing.
That sounds all well and good, just as well as prostitution sounds bad' but when you actually look into the situation, it's something that has been happening all along. It's not something that is just getting started and has resulted in a "witch hunt".
What should you do? Here's the deal: What if your dad was a player? What if your dad was a rolling stone? What if he was involved in sexual scandals?
We have a way of "pointing our fingers", punishing women, but men can take pleasure in such activities.
How should it be? When it comes to sex, nobody should be forced to do anything. Then, YOU need to stop giving negative criticism to and about hookers, whores and the profession of prostitution. These are respectful human beings just like our self-righteous asses. This does nothing more than push the profession further and further underground.
Then we need to stop confusing "the profession" and "the act of having sex". We've confused it and ourselves so until it's hard to draw the line between what's good and wholesome and what's evil. The easiest way out is "if money is involve". Stop fooling ourselves, SEX ALWAYS HAS AND WILL ALWAYS BE FORSALE.
You can give sex away and that is worse than selling it, but sale it we have prohibited, for our self-righteous beliefs, even though prostitution, sexual scandals and abuse continues to rise - Go figure.
Like prostitution, we do not want to solve the problem, we just want to make money off of it. Now, what is that?
(((your inner voice.com)))