Getting People to Reach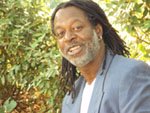 If it worked for students, why not People? Here's what Mrs. Wallace had to say...
Getting Students to Reach
Original article by Karen Voyles, Sun staff writer, The Gainsville Sun, dtd. Monday, May 15, 1989
Williston – She came here in 1963 to teach Physical Education at Williston Vocational School, but there were places in town where she couldn't spend her paycheck, and people in town who refused to acknowledge her because she was black.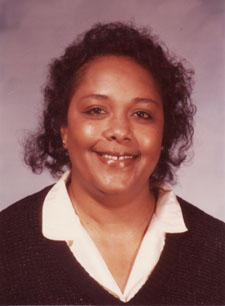 Her name is Margaret Wallace, and for 25 years, she worked to get the most and the best out of her Levy County students, commanding and cajoling them to live up to their potential.
Along the way, she participated in one of the biggest changes ever in American schools. Williston and all other Levy County schools were desegregated shortly after the Civil Rights Act was enacted in 1964 – 25 years ago this summer – banning discrimination because of color, race and national origin.
"Segregation and integration are just words to me. I didn't have time to sit and discuss those sort of things, because I was too busy teaching.
Margaret Dawson Wallace
Of course, sometimes, we had to deal with myths about blacks head-on. One time, a white student brushed up against my arm. She looked at her arm, and then rubbed my arm again, this time with the palm of her hand.
"That little girl looked up at me and said she was going to have to tell her mother that nothing rubbed off me."
As teachers across the nation are honored this week during Teacher Appreciation Week, Margaret Wallace looks back on her career, remembering the transitions as well as the things in a historical perspective, because it helps us today," she said.
Now coordinator of Adult and Community Education in Levy County, the 49-year old Wallace recalls integration as a relatively smooth process in Williston, and she attributes some of that to the Black Teachers.
"You have to remember that back then (late 1960's), parents taught their children to respect and look up to teachers, because a lot of times, that was the best job any black person could get,". "We had to play many roles. I remember performing first aid on students who had gotten hurt at home and their parents told them to come to me because I helped other kids before."
"Margaret was one of the most popular teachers we had at Williston," said Wiley Jones, a retired Levy County teacher. "Everybody, the children and the other teachers, thought she was great."
With integration, Williston Vocational School became Williston Middle School, while Williston High School continued as a high school. Wallace said the long-term results of integration have been positive, but the short-term results of integration had its drawbacks.
"The black students had to give up many of those things that make high school a special time; like the school mascot and song and colors," she said. "Those may seem like minor details, but to a high school student, they are important. There should have been some compromising, like taking one color from the white school and one color from the black school and using them together for new school colors, but instead, the black students had to fit in with what was already there."
One other facet of integration has stuck with Wallace over the past quarter-century. "There was an in-service meeting to train white teachers to teach black students. There has yet to be an in-service meeting for black teachers to teach white students," she said. "I don't think that meeting was really needed. When my students came into the gymnasium, they were students, not black students or white students, or girl students or boy students…just students."
Despite the inequities Mrs. Wallace saw, she stayed on at Williston.
"You can't change things, make things better, when you quit," she said. "So I stayed, and I think that I have been able to help many students."
"She would tell us, 'I know you can do it,' and then she'd demonstrate a lay-up or whatever we were working on," said Williston High School freshman Theresa Alvarez. " I think the reason I've gotten so good at basketball is because she didn't stop working with you until you got it."
Wallace believes she got her drive from her parents, who had her picking cotton on the family farm in Georgia when she was 5. The youngest of 11 children, Mrs. Wallace, whose maiden name was Dawson, grew up "where we grew everything." It taught her to try things on her own, stay with projects and undertake new opportunities.
When she was 16, she decided it was up to her to change her own future. She did not want to live on a Georgia farm for the rest of her life, so she broke from family tradition and became the first person in her family to earn a college degree.
"Papa and I were picking cotton side by side when I asked him about going to college. He told me that was very fine, but I had better get my CS and MW degrees, too. He meant common sense and mother wit."
With that advice, she headed for Savannah State College, a black teachers college in Georgia where she earned degrees in English, Health, Physical Education, and Recreation, the first class to finish with those three disciplines. The 5-foot-5 Wallace got a basketball scholarship as a freshman and earned the nickname "Dirty Dog Dawson" for her willingness to play a physical game of basketball.
But that financial aid was lost when the college dropped the program in her sophomore year to save money. "So I went home for the summer and worked on the farm. I picked cotton all summer with Mommy and Papa, and they let me have everything they made on the last harvest to pay for school. We did that until I graduated."
After graduation, Mrs. Wallace taught for a year at Daytona Beach, Florida before accepting the Physical Education job at Williston in 1963. She moved to Levy County on the recommendation of a friend.
During her years as a teacher, Mrs. Wallace has never been ranked lower than the top 25 percentile on her annual evaluations by her school Principals.
Calvin Edwards Sr., Mrs. Wallace's Principal during her first six years at Williston, said there' a specific reason Margaret has received such consistently favorable evaluations. "When Margaret walked into a gymnasium or classroom, she was there to teach through demonstration,". "Some of the students who graduated years ago still talk about how she would show students the proper football stances. Margaret isn't afraid to try anything."
Margaret proved her willingness to try anything when she was recruited by Will Irby, Superintendent Levy County Schools, as Coordinator of Levy Adult and Community Education, in January 1988.
She runs a program that provides all basic adult education courses, administers General Equivalency Diploma tests and offers Community Education Courses ranging from ceramics to computers.
It was a major change for Margaret. Now, instead of dealing with 100 or more teen-age students each day, she deals with a few dozen adult students on a weekly basis.
She was recruited for a reason, Wallace's communication skills are now used to convince adults – who are often embarrassed by their lack of education – to attend reading classes and GED preparation courses.
"Sometimes I have to go down to their house, sit on the porch and just talk to them,". "Lots of people don't want anyone to know they can't read or don't have a high school diploma. I have to convince them they would be better off getting their education than going through life unable to read."
That pitch to prospective students is apparently working. During the 1987-88 school calendar year, Levy Adult and Community Education enrolled 601 people in its programs. This school year, Wallace's first full year with the program, enrollment has climbed to 1,273 adult pupils.
"Some of our students come to us when their children have started school and say they want to learn to read before their child does. I can understand that. I'm a parent, and I know how important it is to feel that your children can look up to you," said Wallace, who is the mother of two grown children and who is now rearing her 4-year old niece, Bianca. Wallace's husband, Robert L. Wallace, former Deputy Sheriff and FBI, Levy County, died of a heart attack in 1983.
Wallace's oldest child, Harry, 26, works for Georgia Pacific in Hawthorne. Daughter Michelle, 23, trained as a correctional officer, now works at University Nursing Center in Gainesville, waiting for an opening at one of the correctional facilities in the region.
"I don't have as much energy now as when I did when Harry and Michelle were small,. But I know so much more about raising children now. I guess that's the trade-off you make."
Wallace said children are perceived differently today than in the 1960's. One of the biggest contrasts, Wallace notes, is in how youngsters are treated at school.
"Many, many good changes have been made, but we have made a mistake by labeling students as Learning disabled too quickly. We're making too many excuses and allowing students to escape through loopholes. Lots of people have succeeded despite odds. We all have some odds against us. We can't teach children to use those odds as an excuse."
She said she learned how to derail excuses and mischief as soon as she sensed a student was involved. "I'd just tell them this little verse I learned a long time ago…I am the captain of this ship. I sail it on the course I want to. You are a passenger. Welcome aboard. But please, do not rock this ship."
All you have to do, she added, is give extra emphasis to certain words, and "those students will know you mean business." - Margaret D Wallace, Getting Students to Reach, Email Margaret
(((your inner voice.com)))