The First African-American Fraternity?
Greetings!
From The Greatest Fraternity!

Alpha Phi Alpha
Corporate Headquarters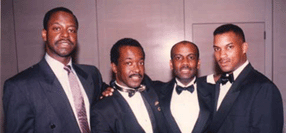 Line brothers(L-R) Art, Will, Peter, Jay and Will Hall, Jr.
Jay and Daniel Raymond Johnson!
National Search Yields Chicagoan To Head Nation's Oldest Black Fraternity.

Theta Theta Lambda Chapter
"Spring 94"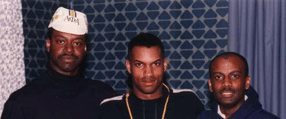 (L-R) Art, Jay, Peter
Bro. Peter Clunie ............. Bro. Jay Johnson ............Bro. Art Thomas
Alpha Gamma Lambda...... Omicron Delta Lambda .....Epsilon Beta Lambda
New York, NY 10019......... Voorhees, NJ 08043 .....Milledgeville, GA 31061

Fostering the spirit of Brotherhood, Training a new generation of Leaders, Building the technological capacity of members.
Enjoy the information provided and we are happy to answer your Alpha questions. Feel free to email Us!

There is an Alpha Male in this photo.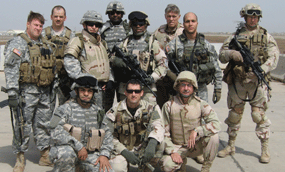 Click to see if you chose the Alphal Male.