Dream job 2012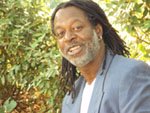 About what are you thinking?
Is it about how much better you are going to do in 2012 or are you just trying to finish up the year? Will you carry the same old debts over into 2012? Your debt is going to kill you. I guess that's what you say insurance money if for.
People using the system, is that why its there?
A good friend shared his thoughts with me and I would like to share my thoughts with you. I hope they help us.
Hi Art
Most people think the last week of the year is usually a pretty quiet and 'dead' week for business. It can be - but it's a perfect chance to think about how 2012 is going to be your breakthrough year.
I've got something really exciting for you...
Tomorrow night, Tuesday December 27th, I'm interviewing my co-creation client, on exactly how he pulls in 6 figures a year, working no more than 3 hours a day.
It's a little crazy and he does it because he's identified a small number of high-end, high-profit marketplaces practically begging him for help.
He's been doing this for 4 years now around the Chicago area and he's just scratched the surface. Both he, and I, believe there's so much more room out there for a select group of trained experts to skim the cream off the top of these high-demand niches.
Is this fact or fiction? Is it possible and how? Do I have the wherewithal to do the same and save myself come back breaking labor? I wonder what my readers think? No regrets.
I Hope to see you in 2012 and I wish you more success than me. Dream bigger than you ever before dreamed and go where you never before went.
All the best,
(((Art@your-inner-voice.com)))
Is pornography a legitimate job? Porn ruins men