Let


Hurt and Pain
Pass Through
Think of a desert where little grows and little flourishes.
Envision a tumble weed rolling in the desert, just passing through.
Just like individuals, allow your hurt and pain to grow no roots.
Strive to be sharing, spiritual, conscious beings, with a giant heart for forgiving others and ourselves.
Holding onto anger, resentment, hurt, blame and guilt is like an accumulation of rotting garbage, needing to be dumped.
I let go of the past. I dump the grudges and I am not stuck in my drama.
I think of happy people, they love life.
I move on and live in the moment. I don't miss today focusing on yesterday.
I get out of my own way and let the pain and hurt pass through.
Comments are welcome. Email Art

"Happy Birthday America!"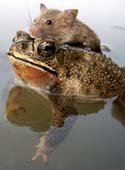 "The African Experience!"