masturbating in public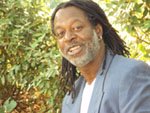 What good are they? What's the difference? Extremely high-risk masturbation in public.
Are they Christians, scholars, leaders...? So why do we frown upon that? Is there any difference in walking around in that "hot dress"?
You see this type of story come up a lot -- check your local police blotter. And they all have something in common: They're all guys.
Seriously, do a Google search for "masturbating in public library." Notice something in common with all of those stories? They're all dudes. Obviously I'm not saying women don't pleasure themselves (every single study would prove me a liar); I'm saying that men are far, far more likely to engage in extremely high-risk masturbation in public. They're more likely to do it at work, and they're more likely to do it in situations where they could go to jail.
No, it's not some rare, weird exhibitionist fetish, either. It's that they can't even wait the couple of hours it'd take to do it safely at home.
What do immates do? Do you think being an upright citizen excludes you from pleasuring yourself? We can pleasure ourselves with food, clothing, cars, houses, killing, robbing, lying, cheating... but not with masturbation.
What is wrong with jacking your dick? Why hide it? It's done everywhere. Is the challenge not getting caught pleasuring yourself? Is there honor in lying and acting like you don't or you don't know? I guess oral sex is out of the question.
We can have public abortions, same sex marriages, but no pleasuring yourself and if you do, we do not want to know it? But you do.
(((your inner voice.com)))