schmuck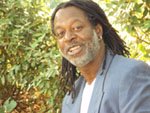 What is a schmuck?
The name says it all... It is a Hebrew word for the foreskin that gets chopped off at birth. A schmuck is a person who does a stupid thing.
None of their smucking business. Unbalanced or unfair, especially in playground sports.
A mixture of slightly melted snow and sand on the road.
Aren't we all schmucks at one time or another?
(((your inner voice.com)))