Stroking the Ego
by Renenet Sekhmet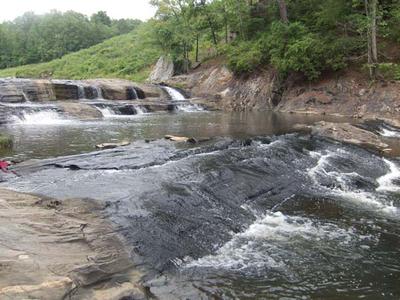 Resonate with water in nature
How Far Will Ego Go; Will They Make you Proud?
Stroke, stroke, stroking the Ego, I thought stroking egos stopped long ago.
Tell me what are we really doing when we stroke, stroke, stroke Ego? Does it really make us feel good if we are not stroking in the right place? Who are we fooling?
How can anyone talk about correcting a problem when their actions directly contribute to the system that keeps people from achieving an understanding of "Oneness"? When will you get it?
It amazes me how people proudly boast about how successfully they contribute to a system that is put in place to deny human rights to others. How quickly do we put our children in debt; starting with their education. Is the cost of an airplane ticket including in the tuition? Why not, the jobs are going overseas so why doesn't your diploma include a plane ticket to your new job overseas? Do you know how to survive if the corner and grocery stores closed?
It seems like the only thing parents do now a days is teach their children how to stay in debit or go to jail. Where is the intelligence in that?
Whenever I see beautiful people in caps and gowns, I wonder if they have the intelligence to tap into their Higher Consciousness to listen to their inner voice which will guide them into their "greatness" and purpose in Life.
Are the graduates prepared for Self-sustaining life or promoting a system that has already sent their jobs overseas? How many people profit from misleading our youth? When will you stop feeding our children BS?
When our children are processed through a system that is not working, does not teach how to
Resonate with nature to achieve self-sustaining life
, nor does the system provide human rights to everyone, our children cannot and will not process information
intelligently
. How can anyone be proud of a piece of paper from a dysfunctional system? Will another class be required to teach you a new language that will prepare you for your job overseas?
No longer will I waste my energy on planting seed in over processed and barren soil. To Thy Self Be true!
I am thankful to the Most High for introducing me to the Institute for Spiritual EnLIGHTenment.
Kind Words
My Higher Consciousness