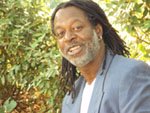 Light'em up, smoke'm, if you got'em
420 (cannabis culture) - Wikipedia, the free encyclopediaOrigins|April 20 observances|See also|References420, 4:20, or 4/20 refers to consumption of cannabis and, by extension, a way to identify oneself with cannabis subculture. Observances based on the number include...
My questions this year are: Why do our society denounce marijuana smoking? Why do people who smoke hide that fact?
Would it benefit me to hide the fact I am BLACK?
(((your inner voice.com)))
Why wouldn't you want to be that? Why do not others approve? Why do you condemn good things while condoning bad? Pimps, Hustlers and Whores