Blacks & the Revolutionary War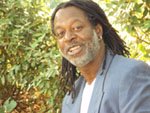 Historical Uncle Toms
Has anything changed? Are we more lost than yesterday?
Make Peace Brothers. Lead the way!
NOI Research Group Weekly Report--Volume 2, Issue 35 -- Minister Farrakhan Speaks 9/11 -- The Messenger's Economic Blueprint -- Blacks & the Revolutionary War -- Historical Uncle Toms
As-Salaam Alaikum! (Peace!)
Are those fighting words or Make Peace? Makes sense?
(((your inner voice.com)))
Sign my land grant petion Pushing September