Teresa Edwards, Cairo, Georgia, Celebration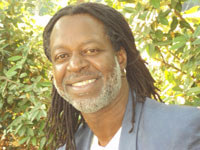 WNBA Teresa Edwards Cairo, GA celebrates
What does it take to get a high basketball court named after you?
IF I paid for the basket ball? Is it in honor of me? Just what did I do? Does the punishment fit the crime? Shut up Art, you're just jealous.

(((Cairo, Georgia World Renowned Athlete))) PARTY IN CAIRO - Teresa Edwards puts Cairo, Ga on "World Map". Born in Cairo, Georgia, Super American basketball player, In 2000 Sports Illustrated magazine, the youngest women's basketball player ever invited to compete in a USA Basketball national tournament, five-time Olympian, the most decorated Olympic basketball player on the planet with four gold medals and one bronze, the only U.S. basketball player - male or female - to compete in five Olympics, Holds U.S. Olympic career records for assists and steals, USA Basketball Female Athlete of the Year in 1987, 1990 and 1996, Played three seasons in the ABL, Player/coach with the Atlanta Glory, Scored an ABL-record 46 points on Nov. 20, 1997, Reached the Final Four twice while at Georgia, represented the U.S. in virtually every significant international WNBA competition during the 20th century. Played in Italy, Japan, Spain, France and Russia before professional leagues in the U.S..
07 Jan 2012, Cairo High School honors Teresa Edwards, remarkable person and World Renowned athlete, with a remarkable career spanning over three decades, names a high school basketball court in her honor.
UGA's Teresa Edwards enters Naismith Hall of Fame
(((your inner voice.com)))
Margaret D Wallace - Getting students to reach?