Christians Exposed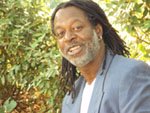 Mr. or Mrs Rachel,
That's just my point, why do I have to fit into your (Christian) box to be a different human being? Human Rights, if you don't properly understand and apply those, how can you understand and properly apply religious, women, civil....
My bitterness is really none of your "fucking business"? Actually, what I am doing is using your own language to get "your dumb ass attention", so that you may "Enter and Learn, Depart and Share". Not reinventing the wheel but using the wheel. What language do you think "The Honorable Harriet Ross Tubman" used?
Christians are too busy "selling their religion" instead of practicing it. This is not a Bible problem but a people problem. I think America has the largest population of practicing Christians and I know America has the World Highest Incarceration rate. That ALONE should tell you something!
Tell the truth and shame the Devil! Christians plunder the world putting out fires, but the greatest fires burn in their own homes – economic and social decline – human, women, children, education, health, political, civil…rights. How in "the Sam Hell" can you go about the world correcting them, while you neglect your own – speck and plank?
America, fueled by Christianity, is the only country in the world who seems to be capable of committing such GREAT ATROCITIES against its own people, and getting a way with it and that is because of PEOPLE LIKE YOU.
To save even more time: Talk with other people of the world, start in your own home – Native Americans, African-Americans, Average Americans, Poor Americans, Latinos… Do you know there is a CLASS WAR waging in America right now? Why can't we just be "One American"? Why not "human race"? being We're only receiving Christianity to gain whatever material possessions you have managed to steal, most of which is MONEY.
Rachel, take your head out of your Bibles for a minute, look around, see what's going on and address it. Don't work against me but with me. Every execution is inhuman, irreversible, and an affront to human rights. The goal here is not to chat about the Bible, but to open people's eyes to the stark realities of human rights issues, an "alleged democracy", an ailing economy; and by using all means NECESSARY.
Mr. or Mrs Rachel, you have "great intentions" but you are terribly misguided IN THE LOVE OF CHRIST JESUS, freedom is not free ---Art @ your inner voice.com
>*CHRISTIANDARKSIDE*! My comments.
I came across this site excited and looking for a friend/customer/Pastor that I havent seen for sometime now. I found his ministry information on your site. His name is William FamXXX. I was a little caught off guard by reading this, on this page. For someone who claims to be "Spiritual" you sure are not found of Christians. Why is this? You seem more bitter than anything. There are many statements below that seem unfair to label specifically to Christians. You state that "-Christians are often quick to denounce and judge", but what are you doing here? You are judging.
I am Spiritual as well. I grew up in churches and fell away because of "MAN" not "CHRISTIANS" It is PEOPLE in themselves that are corrupt and there are some that are good and some that are evil. In many "religions" there is good and there is evil. In the government, schools, businesses, towns, states, all over the planet, and with in the Spiritual realm. I myself am a Christian, but am strong in my faith in GOD. I do not condemn people or judge others. I was once on a path to destruction and God, in Spirit, saved me from that. He brought me to where I am today. I wasnt a sheep and followed where the heard went. I followed where HIS Spirit guided me. I have my own mind and God is the one that leads me. In everything we do in life, we can either choose to listen to him and let him guide us, or refuse. This life we live is a process of learning. As we grow and mature physically, there comes a point where we grow and mature Spiritually and this takes time. Some longer than others, but this is because God is moling us and creating our story...our testimony, if you will. You may have experienced "Christians" in the past that were not mature. As, I'm sure, you have also experienced any other person of any other race, gender, seasoned age that was also immature. They are PEOPLE and are human. For anything good, there is an equal evil. You have to be careful of listening to "the spirit" vs "THE SPIRIT". The deciever is out there to manipulate and turn us against each other. I felt this as I read down your list. I always meditate and ask God and seek his word for the right answers to my questions and I wait for an answer. No one ever TOLD me to do this. I didnt read this in a blog, learn this in church, school, or from friends. I sure didnt have Oprah talking to millions of viewers including me...it was all God. I have been doing this since I was a little girl. I would ask God for signs and sure enough he would give them to me. My email address...is my symbol for my love for God. The 333 was a number he showed me over and over again to get my attention to be prepared for what was to come. (This started around the time I met Pastor Fambro and his family when I was in sales. I often thought about them after i moved.) I asked God over and over what it meant and he showed me Jeremiah 33:3. This journey, I ventured along with my young son, myself, and God alone. He grew me so quickly through the trials and hardships I had to bare.
I do agree with you that "religion" brings people to division and it becomes more about who is right or wrong and there are alot of people who preach on thing and do another. This is what turned me off as a child. The big problem with PEOPLE is that they critisize what they do not understand and they are scared of that which they do not know. God taught me though, that it is not about the people, it is about him. He had me learn to focus on him and him alone and not the people. Christians are not the issue here, it is PEOPLE in general. If everyone would just actually BE more like Jesus and stop trying to BE a religion, then I dont think you would feel this way. God's word is active and living. I have found this out more than ever just this last year! I have never felt God and heard him so clearly until I got down on my knees and prayed "God, I give it up to you...what ever your will is let it be done". It was God who took me out of where I was and brought me to where I am not. I had no money, just moved from Georgia to Kansas reluctantly, got into a wreck 2 weeks after moving to kansas, was intimidated by my ex husband and was always worried he would try and take my son away from me because I had nothing. i was literally living on a prayer. I could go on and on about that, but I'll stop there. Recently, this year, God brought me to this really awesome bible out of the NLT The Life Application Study Bible. (personal size) I encourage you to step away from whatever hurt is in your heart and be open to what I am saying because I am saying this out of love and it is from God:) I work full time, I work my business part time at home, I am a mother and a wife. I think I could think of many, many other things that I could be doing right now than typing this to you, but I know God called me to do this because I saw my 333 again today and that only happens when its a God thing. That's my confirmation.
God lead me to you today...I've been praying for him to lead me to people that need him to know the truth. I used to go to church because I had to when I was a child. I went to it as a social event. I then found out how corrupt PEOPLE were...not just the Christian community but everyone. It is too much about what you can do for me. It isnt about us and what WE WANT (although it is awesome when God gives us what we want because we have been faithful) it is about GOD and what we can do for HIM and HIS kingdom. His kingdom are those less fortunate (which I was, but he brought me to a place where I can bless others less fortunate) and those who are need. His kingdom are those like you and me...those who do not yet know and those who recieve the truth. We need to learn to LOVE EVERYONE unconditionally. If "CHRISTIANS" and all PEOPLE alike would just focus on what the Word of God says, UNITE TOGETHER for the greater cause and actually apply it to their lives and stop worrying about others and who they are and what THEY are doing, God would show up in the biggest ways. Jesus Christ is my Lord and Savior...but you would never have thought that if you would have met me over 6 years ago. Sometimes it takes God sending people or signs to make us wake up and start seeking truth and a true relationship from HIM...not the world we live in;) God only knows who those people are or what each persons "sign" is. I hope I have not offended you or made you feel disrespected in anyway. We have a mission to see a city transformed one life at a time and we want to be the change that we want to see...that God wants to see. So that people like you, will see that those PEOPLE are not what Christianity is really about. It is about Christ and his love for the body.
Hebrews 13:2 is my favorite verse of all because you never know who God is sending to change our hearts. This happened to me:) I met many along my journey.
TRUE MATURE CHRISTIANS DO NOT ACT THE WAYS YOU HAVE DESCRIBED BELOW. WE DO NOT THINK WE ARE ANY BETTER THAN ANYONE ELSE AND WE GO OUT TO THE PEOPLE AND ARE LEARNING AND TRYING TO MODEL THE EARLY CHURCH. WE FOLLOW GODS WORD AND STRIVE TO BE MORE CHRIST LIKE. THIS IS HARD AT TIMES BECAUSE WE ARE ONLY HUMAN AND OUR SELFISH AMBITIONS OR EMOTIONS GET IN THE WAY. GOD HAD ME READ ALL THE WAY FROM ACTS TO REVELATION AND I WAS SO ENGULFED BY HIS PRESENCE I READ IT IN A LITTLE UNDER 2 WEEKS. 1ST & 2ND PETER ARE GREAT TO REFER BACK TO FOR WHAT WE TRY TO MODEL BEING CHRISTIANS. IT IS THE "CALL TO HOLY LIVING". WE ALL FALL SHORT THOUGH. WE ARE ALL SINNERS NO MATTER WHAT THE "BELIEF" IS AND THE BIBLE IS OUR GATEWAY TO HAVING A TRUE SPIRITUAL RELATIONSHIP TO THE ONE TRUE LIVING GOD. I BELIEVE THAT IS HOW YOU KNOW IF SOMETHING IS OF GOD, IF IT KEEPS YOU COMING BACK TO HIS WORD, NOT TO OTHER PEOPLE. SOMETIMES GOD BRINGS US TO PEOPLE OR PEOPLE TO US FOR THE ULTIMATE PURPOSE OF GLORIFYING HIM.
-Christians are often quick to denounce and judge? PEOPLE! ALL AGES, ALL RACES, ALL GENDERS. 2 CORINTHIANS (THE WHOLE) CHAPTER 5 GOD QUICKLY SHOWED ME WHILE I WAS IN THE PROCESS OF MATURING THAT WHEN EVER I WOULD JUDGE SOMEONE, HE WOULD PUT ME IN A SITUATION WHERE I LEARNED WHAT IT WAS LIKE TO BE IN THEIR SITUATION. I BECAME HUMBLE AND SEEKED HIS WORD MORE THAN EVER AND LEARNED NOT TO DO THIS. IF I WOULD NOT HAVE HAD CHRIST IN ME...THIS TRANSFORMATION WOULD HAVE NEVER HAPPENED. I HAVE NOTICED THAT SOME PEOPLE THAT CLAIM TO BE CHRISTIAN, JUST GO THROUGH THE MOTIONS. SO YOU CANT JUDGE ALL, BY SAYING THAT CHRISTIANS DO THIS OR THAT....WHEN THIS IS JUST HUMAN NATURE.
-Many are closed and do not listen nor think for themselves? 2 CORINTHIANS 11:3-6
-We often are too busy and can not find time to help our fellow man. We have many excuses but in most cases we fear our own lives or standard of living is threatened, if we do? WHEN I SEE SOMEONE IN NEED OF SOMETHING, I FIND A WAY TO GET IT FOR THEM. WE ARE GOD'S AMBASSADORS. I ALWAYS GO BACK TO MY VERSE
-Though Christianity is one of the newest religions, introduced to America by people we commonly refer to as Pilgrims and was denied to others, I stole it, understand it and now, I am a better Christian than most. I accept that without question? PEOPLE! ALL AGES, ALL RACES, ALL GENDERS. I remember when I was a teen in school, I cried in class thinking about this. Thinking about how PEOPLE could do this to other PEOPLE. If you really go back into history...look up the Free Masons who founded the USA. (another thing God revieled to me)
-It is Christians who slaughtered American Indians and built America on the back of slavery? I am (partial) of American Indian decent and I have all different races in my family.
-It is Christians, who when pushed to their limits, result to violence? ---NO, THIS COULD BE ANY PERSON OF ANY RACE AND OF ANY RELIGION WITH ANGER ISSUES, OR DRUG OR ALCOHOL PROBLEMS.
-It is Christians who attend church two days but steal, kill and destroys five? WHEN YOU BECOME A CHRISTIAN OR EVEN JUST "SPIRITUAL" IT IS A PROCESS OF LEAVING YOUR OLD YOU AND BECOMING THE NEW PERSON YOU WANT TO BE.
-It is Christians who are more committed to churches and preachers than to people and Spirit? OUR CHURCH ISNT. AVIATORCHURCH.COM OURS IS THE NORTH IN A POVERTY STRICKEN, GANG BANGING PART OF THE CITY. WE ARE THERE DISPITE THE FACT THAT WE COULD GET KILLED OUT THERE. JUST TO REACH PEOPLE FOR GOD AND TEACH THEM ABOUT BEING SPIRITUAL AND LIVING LIKE JESUS DID. WE DO OUTREACH AND COMMUNITY CLEAN UPS. IT IS NOT ABOUT HOW MUCH YOU KNOW...IT IS ABOUT HOW MUCH YOU CARE.
-It is Christians who are not satisfied with anything. Our bodies, sex, gender, water, dirt or location is never quite just good enough, unless we have a hand in it. We have improved so, we hardly know what to say or do with each other. Water, there is hardly a drop to drink? PEOPLE! ALL AGES, ALL RACES, ALL GENDERS (2 CORINTHIANS 9:7, ACTUALLY....THAT WHOLE CHAPTER )
-It is Christians who easily forget what they did but can not remember to forgive? PEOPLE! ALL AGES, ALL RACES, ALL GENDERS
-It is Christians whose jails are overflowing and drugs cure all? DONT EVEN KNOW WHERE THIS ONE CAME FROM OR HOW TO RESPOND TO THIS ONE....BUT PEOPLE! ALL AGES, ALL RACES, ALL GENDERS
-It is Christians who attend twelve years of school and still can not read nor write? i AM NOT EVEN SURE WHERE THIS ONE CAME FROM EITHER. WHY WOULD YOU EVEN MAKE THIS STATEMENT? PEOPLE! ALL AGES, ALL RACES, ALL GENDERS----- I AM WRITING A BOOK ABOUT WHAT GOD HAS DONE FOR ME AND HOW HE HAS CHANGED MY LIFE FROM THE INSIDE OUT.
-It is Christians who can not see beyond color, texture and character and even more shamefully, it is most often our well respected Christian Leaders? I SEE VERY WELL BEYOND COLOR THANK YOU. I SEE BEYOND RACE. MY HUSBAND IS FILIPINO. OUR FAMILY IS ALL COLORS OF THE RAINBOW.
-It is Christians who can not love unconditionally? I TELL YOU, I LOVE UNCONDITIONALLY NOW....WHERE AS, BEFORE GOD REVEILED THINGS TO ME AND MATURED ME, I DIDNT.
i FOUND MYSELF WANTING TO PUT SO MANY VERSES UP AND i HAVE STAYED UP WAY TOO LATE AND WAY TO LONG ON HERE THAT I WILL JUST CLOSE WITH THIS. I HOPE THAT WHAT EVER THE REASON GOD BROUGHT ME TO YOUR PAGE, THAT IT ALL COMES BACK TO GLORIFYING HIM. NO MATTER WHAT YOU THINK ABOUT ME OR WHAT I BELIEVE. JUST KNOW THAT GOD IS IN THIS LONG LETTER TO YOU. I HOPE THAT IT FINDS YOU WELL AND BLESSES YOUR LIFE. I wish you and yours blessings, prosperity, and peace. If you do know William and his family...can you please say hello for me:) They might remember me as "Pigtails" or "Pocahontas".THANK YOU SO MUCH FOR TAKING THE TIME TO READ THIS
IN THE LOVE OF CHRIST JESUS,-RACHEL-