My Energy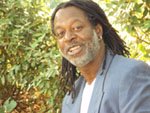 Searching here and there, everywhere, where is my energy?
Do you know how much time and effort we spend, exert to get more energy, but no result.
Are you upon charges? Well, we all need to be charged and stay connected in order to be recharged. Is there a such thing as too much energy? How should I go by getting more energy? cAn I share my energy. I love the way you look at things.
Is that people don't want to share because they have too little energy?
I'm tired. I just don't have any energy. What would happen, if for no other reason, you instantly got more energy than you ever before had?
You have not because you ask not? You have not because you deplete your energy source looking for shit that ain't going to do you no good. Be careful who you invite to your table.
What would you do with it? What good is it to have the energy and not know...
I need my energy and I need it now. Where is my energy?
Now, what do you need? It's all around me! Weaker bud-weiser.
(((your inner voice.com