Funny self-improvement Newsletter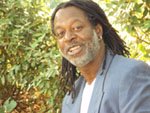 Go ahead, you can start laughing at yourself now!
Do you know how stupid you really are? What about stupid looking? Really, when you look in the mirror, what do you see, how much time do spend "crying" to fix it?
And no matter how much time you've spent, tomorrow you'll awake and do the SOS, now that's funny.
Do you know there are some cultures that do not have mirrors? How do they keep themselves? Do they ask neighbors?
In the land of milk and honey you live, yet you have no milk nor honey.- funny!
You know about personal hygiene and how important it is not to smoke, repulsive, killer, how it gets in your clothes, false hair. Now, look at your weight.
Weight is a simple word used to gauge how much you eat. Who came up with that idea?
Healthy is your right weight for your height - huh? Oops! Rise up for and fight! Which one is your enemy?
A calorie diet is shown to be a much more effective weight loss tool. It's always a tool I don't have or can't operate.
Your best friends when it comes to losing weight—and keeping it off- is it better to keep them on or off?
Most important reason for breaking New Years resolutions - realistic thinking.
Better data, more relevant, streamlined and widespread public support are all reasons to be optimistic in 2012??? - but there is always one The End-2012
Take a risk, unleash an idea, make a job and you can't figure out nothing to do???
And we should expect even more new developments that will shape even better entrepreneurship ecosystems across the world???
Human Rights! Is the start of it all. If you are not properly educated, all your work and effort will be in vain. What good does it do you to succeed when you country is in economic and social decline, how is that helping?
Human rights are all we have to do. You will feel much better about yourself and those around you. Join us at your inner voice.com "come", LAUGH AT YOURSELF? It serves you well.
(((YOUR INNER VOICE.COM)))