Living in Bondage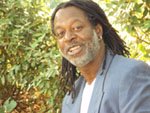 Is this causing all the problems? Where comes all the rules and how do they up come?
Who is the sicko or psycho? Where is your mandingo shaka zulu?
What do you teach your daughters about bondage? Are we in bondage or is it just African-Americans? Do you "love" the lifestyle in which you excel or are you just here? There's a huge difference between not loving something and not being able to live without it, the delicate balance of passion, obligation and fear of the unknown.
This is no Adult website, but what the fuck is going on, whether you like it or not. Now, XXX that.
It's great to have somewhere to go where you don't have to hide anything. I am ready to get my "Freak on" and even more than that, I want somebody I can love and respect to do it with. Where is my Queen? Where is my center fold, national inquirer, ny times, cnn, nbc…?
You are a freak for them, but now, will you freak with me? I get tired of seeing all the little tinybopper freaks on BET. Where are the mature freaks, they got it from? What are you hiding, why? This year I am getting somewhere new. What's wrong with a "Fucking FREAK"?
Do I really want to be like your boring ass or do I want to be like those who are different, those leading a good clean healthy vibrant lifestyle? Did you coin the term Cougar or was it given to you? Now, do you understand why the more we do, the less we get? Do you understand why we do not get alone and don't have a damn thing with our 999 asses? Then, how can you encourage your children to be different by being the same? Can we not find our place in the sun, can we not raise the money to go where needed to be FREE from all this unadulterated bullshit? Are you boldly right or boldly wrong? Persevering which direction?
I am willing to bet, YOU DO NOT KNOW WHAT LIVING IN BONDAGE REALLY IS. Yes, I am saying you are a slave to the system and don't even know it. Even worse you're training others to do the SOS, following the same old dead end road, falling into the same old death traps. Do you know in some places children are working at 12 years of age and it use to be that way here, until black folk got to where they could work their children. Now, you tell me what has gone wrong? You and all your self-righteous ideas and really they're not yours, but those of your enemy. We've allowed them to levy so many requirements on our assess, trying to be equal, we do not even know where to start.
I often think on the likes of Harriet Ross Tubman, I analyze and compare, were things really that bad, how much progress have we made? She had to violate every law there was in order to bring about a little bit of positive change. Now, it's your turn and you are doing the best you cannot to cause commotion? Then how will that legacy continue? We're literally scared to fucking death. They don't need no fucking terrorist for our asses, we terrorize our own selves.
Whatever my website is to you, let it be so, but I am here to tell you what my website is to me. It's one place where I can hear truth about all the shit I've been hiding. I feel if I can get that part of me straight, the less I will need my enemy?
I've already demonstrated you're into Bondage and Chains, but what else? Do you really know what's going on? Please forgive me for listing some of these, but my point is to show you how much you do not know, refuse to acknowledge, but is safe, consensual, sane and it's going on everywhere, while you and your children fight a war not intended for you. Why do we accept wrong, are we being forced? Do you only love the winning and is willing to put up with what it takes to get there? That'll get you in deep trouble. Is your only purpose to beat everyone?
Demographical information, to which of these groups do you belong: Boot black, Age Play, anal hooks, armbinders, armpits, Art Erotica, artistic cutting, Ass to Mouth, Ball Gags, Bathroom Use Control, Biting, Braces, Brats, Breast Spanking, claws, Clit Torture, Clover Clamps, Consensual nonconsent, control, Coprophilia/Scat, corset training, cum, Cutting, Diapers, Douching, E-Stim, emotional masochism, Emotional Sadism, Gags, Gas Masks, Golden Showers, Gorean slave positions, Hojojutsu, Maid Uniforms, mistresses with strap-ons, Nudity, Obedience Training, Objectification, Oral Sex, Paddling...
Step back and realize who has the least amount of self-awareness.
How in the hell can we heal when we can't confess. We are so afraid of what others will think and say and Lord knows if some of our church friends and co-workers discover the truth. How can you live a happy healthy life with all that shit bundled up inside and hiding?
So, what does that say about the way we're living, are you a Saint or a Sinner? What are you when you're not willing to confess? How can you be saved if you repeatedly keep doing the SOS? Are you supposed to be a Virgin Mary? Am I supposed to be a Jesus Christ, then why do we live like somebody we don't even know and worse than that, they all were introduced to us by our worse enemy? Where will the vicious cycle of sinning stop, how? When will we stop making life so miserable for ourselves and others?
Your actions speak so loud, I can hardly hear what you're saying. No spiritual meaning at all.
We're all here for ONE REAson and that is to survive by loving another. That ain't said shit about converting the whole world to hypocritical Christians. So, what happens when you cannot love your neighbor? That is the birth of a whole new leg of people haters and hypocrites.
Just imagine what you could do if you cared. Now, I am ready to get "my freak on".
(((your inner voice.com)))