"Is This Is Keeping You Lonely...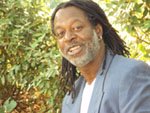 Online dating isn't for the faint hearted, but it is when you know the ropes.
Do you feel like online dating isn't for you or just isn't living up to your expectations? Think you're too old? Have too many handicaps?
Are Your messages not getting returned as much as you'd like...
Do people view your profile and never send you a message... and the hottest guys and gals are never online!
(Not to mention every woman online says she's not interested in sex... What a racket, right?)
I enjoy online dating and there are some very talented people to meet that you wouldn't otherwise. I hope you have a positive online dating experience too. So I am sharing.
Five tips for online dating websites:
Online Dating TIP #1:
The Best Profile Picture...
There's one profile picture women LOVE. They can't get enough of it. And it's really counter intuitive. This secret profile picture is the SLEEPING PICTURE. That's hard to believe, but they say it works.
Have someone take a picture of you sleeping and post it as one of your pictures. Not your main one. Usually your very last picture.It shows your vulnerable side. Which makes you a human, instead of just another dating profile. Simple. Effective. Deadly. Try it and add this "common sense" goodie, as well:
Online Dating TIP #2:
The Best "Looking For" Status...
You should ALWAYS be "Looking For Long Term." Period.Why? Because you cast your net wide: Every person is eventually looking for long term. If you just want to "Hang Out," they going to think you only want sex or what you can get. (And remember what we said about women online – she gets off on telling you she's not gonna have sex with you...)
The psychology here is sound: Women are "bonders" by nature. While we want to sow our wild oats and hit on many attractive women, women want to find one strong man to settle down with.
Putting "dating" or "hang out" or "intimate encounters" automatically writes you off and is contrary to the good of the whole. It's all about family. Even if it's years down the road. (And even if you're just looking for sex, this weekend...) Enough with profiles for now,
Online Dating TIP #3:
Where To Find The Right Women For You...
Ever wonder where you could find women who are really serious about dating? For example: Women who will message you back... return your calls... go out on dates... and then hook up if the mood is right? Well here's a hint: Try the forums.Especially try the forums dedicated to dating questions. DON'T MAKE A POST! That would be corny. Instead, just find a woman who seems like she's got a good personality and send her a message, "out of the blue."
Women who think about relationships, dating and sex are more likely to be open to relationships, dating and sex. Who woulda thunk it? Yet only 0.005% of men actually check out the forums – and only 10% of those guys message the women. But don't get TOO carried away...
Online Dating TIP #4:
The WORST Thing You Can Do...
Don't ever send her a gift. Never. Ever. And don't send roses with your message. She's not going to respect you. The reason why is "Strip Club Psychology:" You're paying for her attention. So naturally she's not going to be interested in you. She's just interested in your goodies. Phony fake people And finally...
"Online Dating TIP #5:
You Can Make Them Message You, First...
The Holy Grail, right? A hot woman messages you, and sets up a date. You don't have to do any of the "work."You can make it happen. It just depends on three things:
• The strength of your profile
• Her personality
• The "Match" between her personality and your profile
If it's a good Match, she'll send you a message. If not, she won't.
The reason you're not getting messages is simple: Your profile isn't a good Match with the beautiful people you desire. No hard feelings – My first year was a flop, I got a total of 0 messages.
But since I discovered this psychology, I've gotten so many dates from women in real life... I quit online dating altogether. That's my "so long" gift to you.
Enjoy, and good luck with your New Online Friends,
The best way to build a good community, Share some good online dating tips with me.
(((your inner voice.com)))