Oprah Winfrey Network casting calls Gainsville, Georgia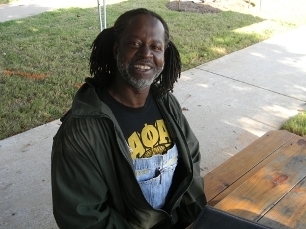 My Highlights
GAINESVILLE - The Oprah Winfrey Network paid a visit to Gainesville Monday afternoon looking for adults who have kept a longtime goal "on hold", foregoing their hidden ambition as they fulfilled the everyday demands of parenthood and career.
OWN, the Oprah Winfrey Network, launches on January 1, 2011, and plans, according to the www.oprah.com website, to be a "24/7 cable network devoted to self-discovery, to connecting you to your best self and to the world.".
One of the programs that will be a part of OWN is "My Time", a reality show that will provide an opportunity for adults over the age of thirty to finally pursue their hidden and delayed dreams.
One Louder Productions had announced an open casting for "My Time", to be held at the Interactive Neighborhood for Kids (INK) on Chestnut Street. This was to be just one of numerous casting calls across the state.
Tracy Whitmire, with the Gainesville communications and tourism office, and Sheri Hooper, founder and director of INK, welcomed the sixty-plus hopefuls as they entered the main lobby shortly after 5PM, helping to sign them in and explaining some of the stipulations that were a part of the process.
"The biggest thing about this is that you can achieve your dream in six to eight weeks; they will send someone here to work with you; so as long as it isn't trying to start a business or finish school or something like that," Whitmire would patiently explain to those entering the lobby.
Hooper said, "We had a person from the show call and ask if they could use a couple of rooms (for their casting), and hopefully we'll have someone from the area represent us on the new show."
Art Thomas, 53, came all the way from Milledgeville. Arriving early in the morning he spent most of his day sitting through the much-needed rain. "I've got a dream, and I've got a plan," he said, undeterred.
When asked about his plan he deferred and said he would save it for the producers.
Thomas was first to interview and he was first to exit. He was now ready to share his dream publicly. "Dancing has always been a love of mine. I can get healthier; I can overcome a fear; and I am ready!"
Tony Norton of Lula said prior to entering the building that his dream was to use his love of carpentry to help fix-up the homes of the elderly. Carpentry and woodworking are now his hobbies, but Norton would love to use those skills as a business and as an outreach ministry.
"I've always had a heart to help old people. I do odd-and-end jobs…but I always wanted to do it for free," Norton expanded his vision.
But Norton was one of those for whom the "My Time" format was not a good fit. Norton's dream is already fully developed, ready to implement, but he wants to continue to do it long after the six to eight weeks that would be provided.
"She (one of the casting directors) explained it all before the thing started," sighed the disappointed would-be carpenter. "I just sat and watched everybody." When asked if he presented his dream to the panel, Norton shook his head and said, "Naw."
"Hope springs eternal in the human breast," wrote Alexander Pope in the 18th Century, and Norton didn't seem to be ready to give up, leaving with a smile as if to signify that his "dream" will survive.
"Someday, someday," he said. By Marc Eggers Staff, accessnorthga.com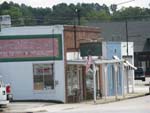 The Big Bear Cafe, Gainesville, GA
It's surprises, surprises, surprises!
So you need to prepared. Prepared for the quick change, prepared for the unexpected question, and prepared to not let the randomness of the casting produce unnecessary anxiety — you've got to realize that it's all just part of a process that is out of the ordinary, unusual, and ever-changing, so there's no need to get overly worried about it.
Keep calm, keep cool, do the best you can at the moment, and always try to get a little more prepared for the next time. - Art
Aran McClary, Singer/Song Writer/Minister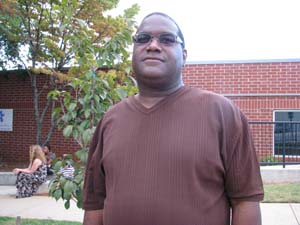 Aran McClary was another OWN hopeful and new to Georgia and looking forward to embarking upon a new career field. His dreams are to be a family oriented minister and singer. Aran is a professionally trained singer/song writer and sang a song of inspiration to all OWN hopefuls. It was a very divine experience. This means that he wants to hear from you soon. (((Serious inquiries only))) Click here to send Aran a message. Visit Aran at Facebook,,,Read more...
(((your inner voice.com)))
The Sallie E. Davis House and The Lamar Construction Company?