Pussy Riot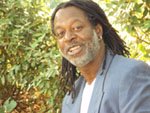 "Daddy, I'm going to get mommy out of jail with a bulldozer."
A four-year-old speaking about her plan to free her mother.
We don't need a bulldozer to free a prisoner – just the power of our voices. And we need your voice more than ever as Pussy Riot faces an appeal hearing on October 1st.
Send a wake-up call to the rest of the world, it is your responsibility to expose corruption and repression. Not only for this cause, but for your own...
The feminist punk band Pussy Riot Read more.../a>
(((your inner voice.com)))