Relaxation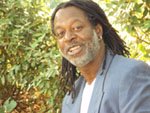 Mind, Body, Soul
I am wondering do our trial and tribulations exceed our successes? Do we consume more than we grow? Then, why aren't things cheaper and in abundance – supply and demand? Where is our support system?
Why do so many people have back trouble, amongst other illness and disease? Are we constantly training to more effective and efficient? What's the best way, how are you doing that?
What about relaxation? Educate and inspire? Are you able to get away from it all and maintain Peace of Mind? Are we really able to totally relax? Is there a difference between relaxation and being lazy, or doing nothing? The problem is most people are so poorly trained they give up faster and easier and consider that relaxing?
How much time do you spend relaxing? It is hard to relax when you are under stress. It's work, but very therapeutic. When you are catching hell paying bills, which most do not want to admit, that creates bad stress? Is economic and social decline proof?
What happened to the fun in life? Who are the happiest people in America? What about the stress of things when they go wrong? Do most Americans live from paycheck to paycheck? Are you a ball of confusion and chaos? Do you have more problems than solutions? Do you know how to balance pressure and pain?
The Art of Relaxation is the Gift you want to give yourself. Step by Step back to the basics. Do what you can, keep on going and you will be surprised about what you accomplish.
(((your inner voice.com)))