Seize the Day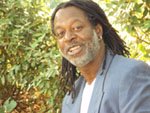 To all (((your inner voice.com))) READERS
Seize this very moment, for You are amazing, BABY!
Why, because you never know from where comes your blessings and not even your next breath is promised? This is the day, your life will surely change. This is the day, when things fall into place…
No more No more apologies, regrets or!
(((YOUR INNER VOICE.COM)))